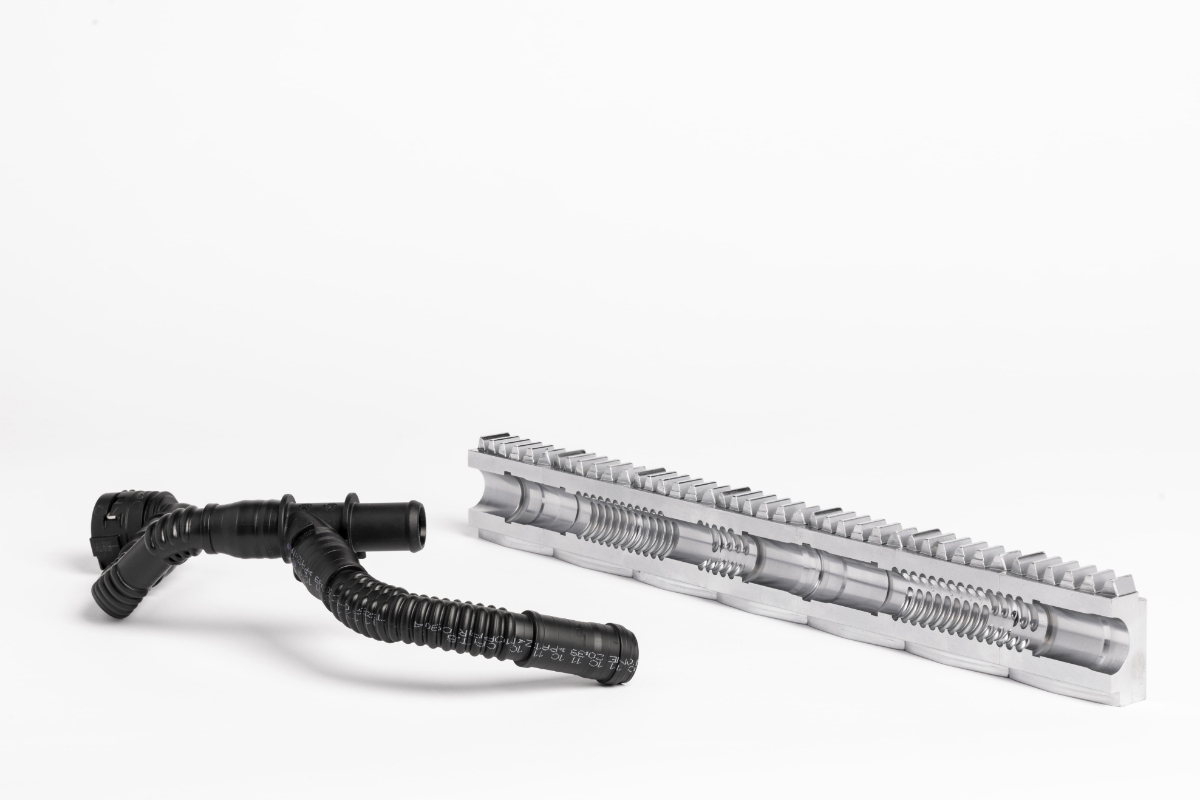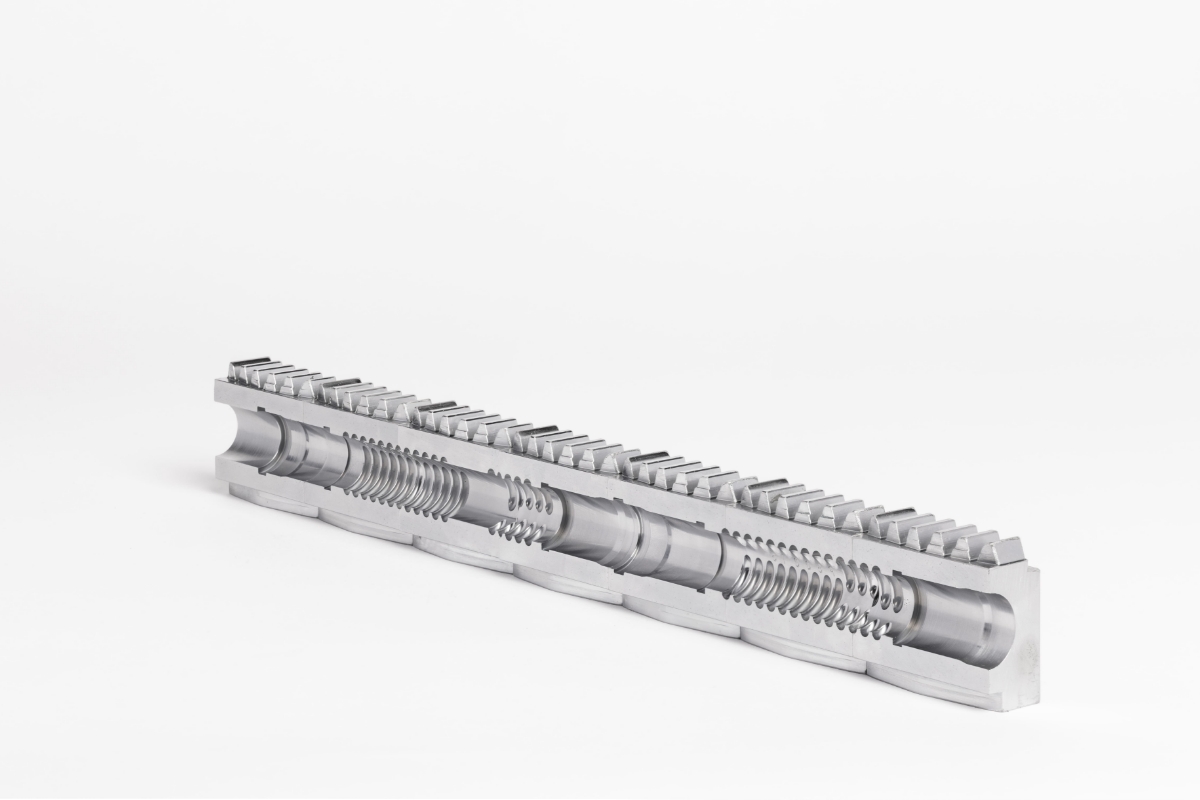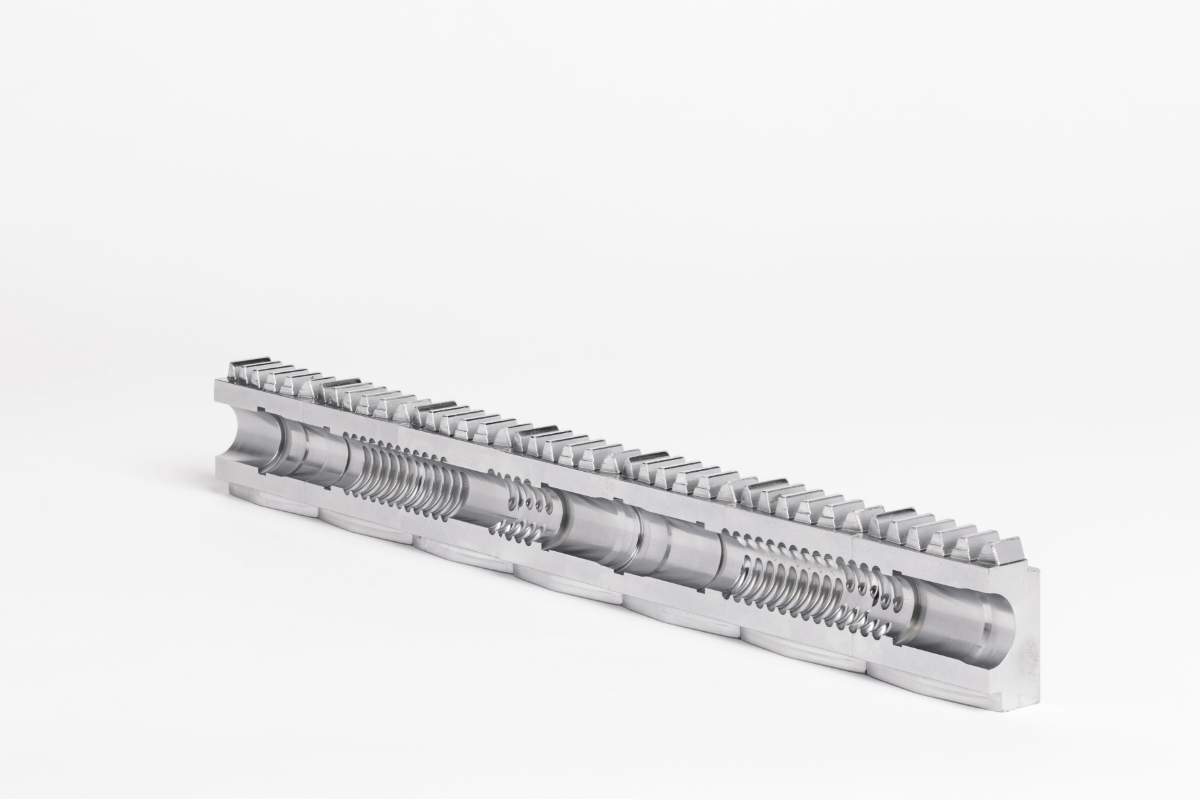 These moulds are a part of a complete set to produce a particular automotive PA pipe for fluids flow.
The chain is composed by moulds with cuff and partially corrugated moulds with special design. The unusual shape of the profile needed a 3D machining process on 5 axis CNC machine.
In automotive, pipes for fluids flow are produced in lengths and are thermoformed after the extrusion process; in the picture, the final result is showed as well.
To avoid expensive scraps of plastic material it is necessary a moulds chain having a total length that is multiple of the pipe length. This is the reason why modular corrugators are normally the choice. These corrugators are identified by a letter "M" and they give the possibility to change the number of moulds in the chain, adding or removing elongation pieces to the channels.
Vacuum forming is normally used and production speed variations are possible to get different cuff thickness.
Pipes for house appliances is another common application of modular corrugators for their high flexibility.