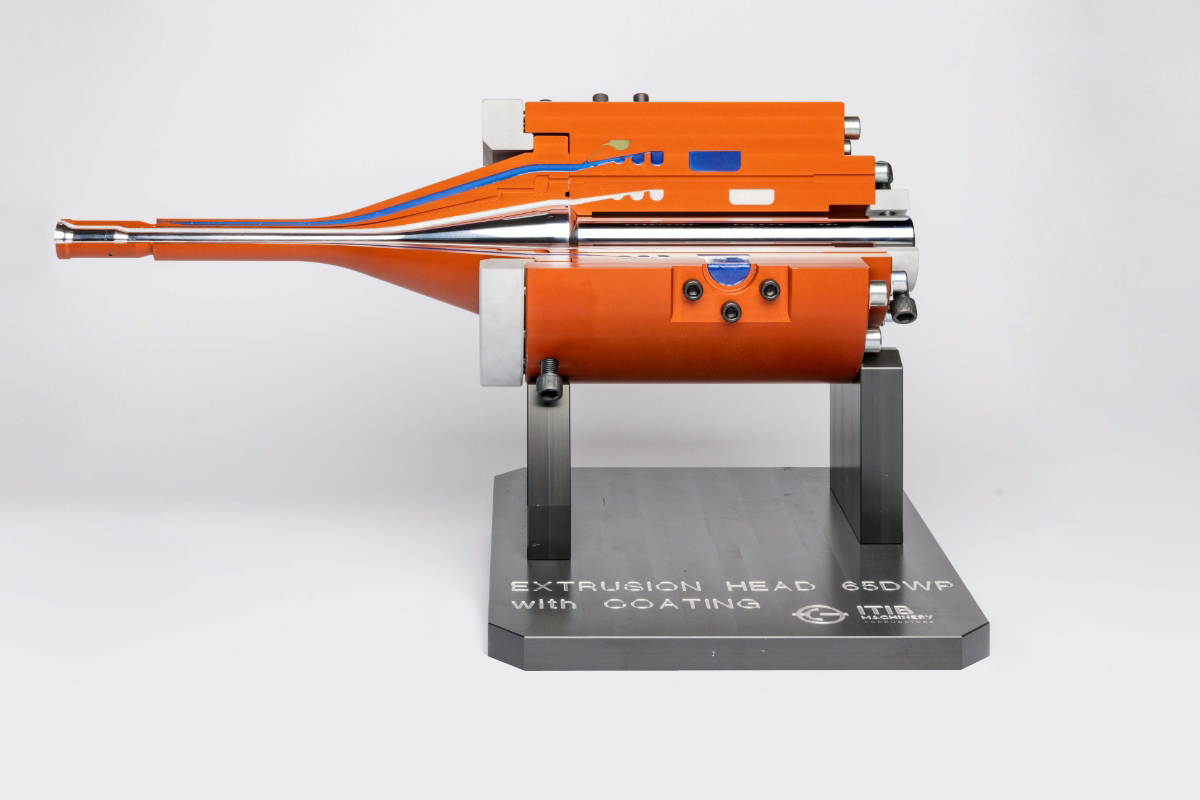 Extrusion die-head 65DWP for the production of double-wall PE pipes from 20mm OD up to 65mm OD.
It consists of a body with the inner and outer layer melt distributors inside. These are designed to get an even and optimal flow of plastic to avoid the deposit of dangerous oxidated material. A nickel-Teflon coating also helps to avoid plastic sticking.
The die-head is completed with a die-set, one set for each pipe size is necessary.
It comes with the optional possibility to extrude a very thin third external layer. This solution allows to use recycled PE in the outer layer, coating it with a very thin layer of virgin coloured material coming from a third extruder.
Longitudinal lines are also possible upon request. The die-head comes complete of adapters to fix it to the extruders and different layouts are possible depending on space availability.