ITIB MACHINERY INTERNATIONAL is proud to announce to its Brazilian customers and market that we recently started a representative relationship with the company BY ENGENHARIA which has 33 years of experience in extrusion and transformation of plastic materials.
BY ENGENHARIA is a promoter of innovation and new technologies and it has the exclusive representation of some of the most important companies of the sector, so it's very satisfying for us to be represented by them.
The first appearance together will take place at Plastico Brasil, where we'll present the new FV32/112HP, our new corrugator designed for all the markets looking for a very high-speed production, above 70 m/min.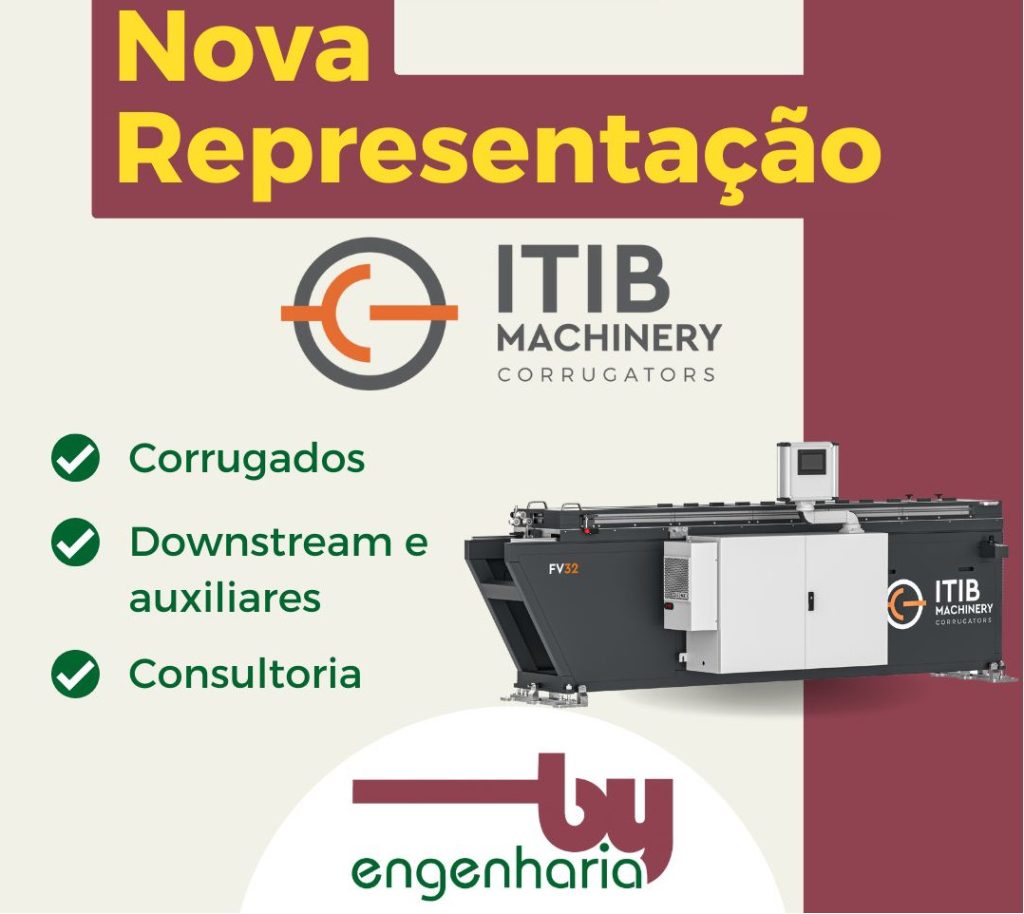 They will promote our range of equipment all over Brazil and we are ready to put our experience of more than 60 years in corrugators and downstreams available to them, so that they can better exercise their sales activity.
New products are under development as well at ITIB MACHINERY to get ready to the high performance requested by the Brazilian market and BY ENGENHARIA will be happy to keep customers updated about it.
Another hot point on which we want to put the focus on is the continuous process of training to local technicians: the aim is to provide to our Brazilian customers the same support level we give to the European market!
For both ITIB Machinery and BY ENGENHARIA the customers' trust is the most important value to achieve: we're sure that the same values will make our partnership strong and proactive!
Since now we thank Mr. Marco Antonio Gianesi for the chance that he has given us and wish BY ENGENHARIA and its team good luck in this new adventure, looking for a long and profitable relationship.