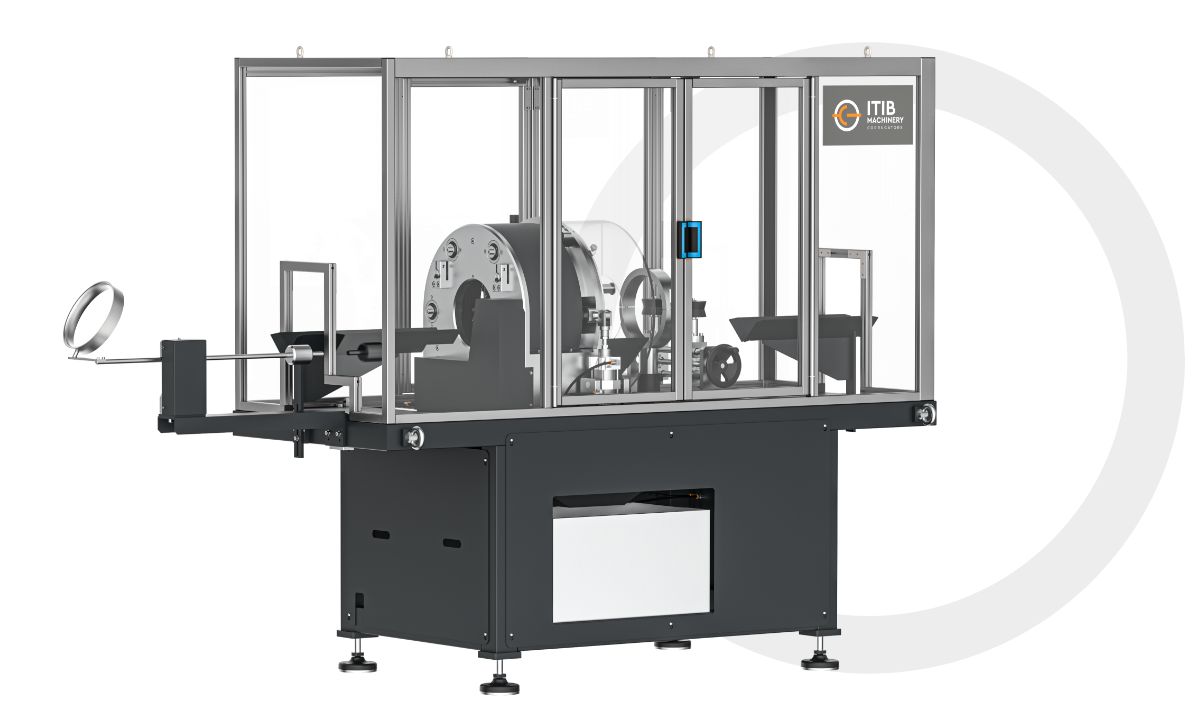 The perforating unit is placed between the corrugator and before the cutter in an extrusion line to produce single/double-wall PE, PP or single-wall PVC pipes for drainage in agriculture.
It is composed by a slotting head moving on rails, fixed to a frame.
The head is carrying six rotating wheels having a profile designed according to the pipe diameter and pitch.
The rotating speed of the wheels depends on the line speed.
On each wheel a slotting knife is placed and removes a plastic chip during each revolution, leaving a hole in the pipe.
Different combinations of slots can be chosen depending on the pipe diameter and desired draining surface.
A set of wheels for each diameter and pipe pitch is necessary.
In case of flexible single-wall pipes, a dancing arm can be used to synchronize the unit to the line speed.
In case of pipe in bars or more rigid profiles, the dancer function is replaced by a linear potentiometer connected to the moving head.
The plastic chips are collected and conveyed outside the unit.
FOR MORE INFORMATION CONTACT US.